Infilink HMI Software Version History
Version 5.00.43 – New Features:
New Wizard: Slanted Text – This new wizard allows you to:

Have text which appears at a user-set angle.
Outline the text in various colors.
Have the text be a literal string, or a tag.
Have the text change color from top-to-bottom, or left-to-right.
Position the slanted text within the box as specified.
Fill color and border (or none) surrounding the text.
New Slanted Text Wizard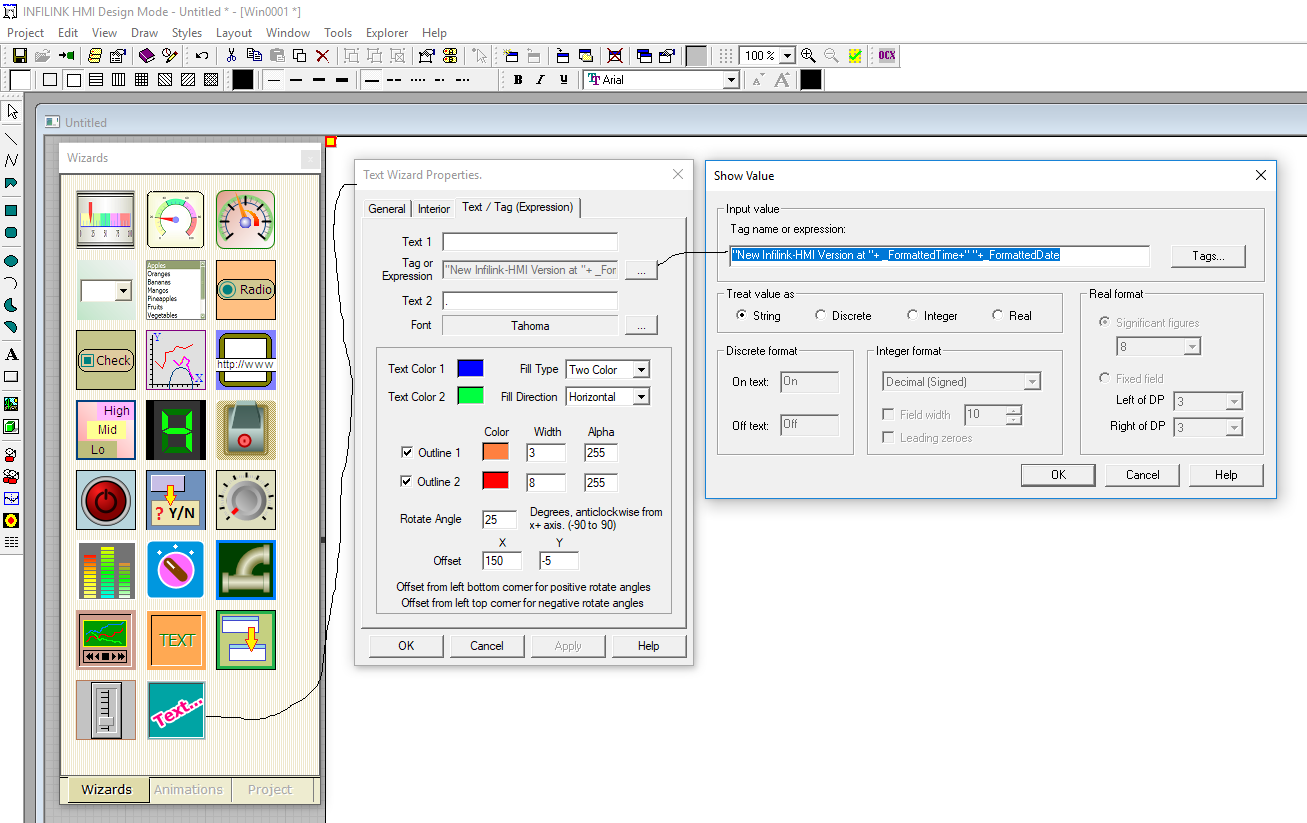 Setting the border and fill color of the slanted text wizard: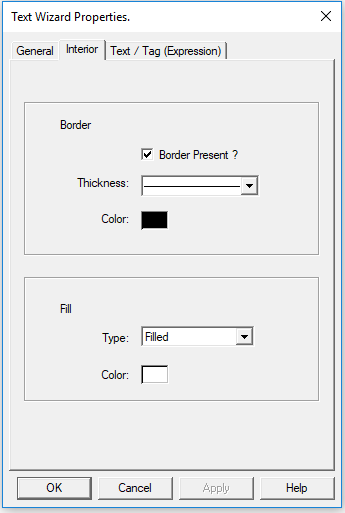 Slanted Text Example Displayed In Run Mode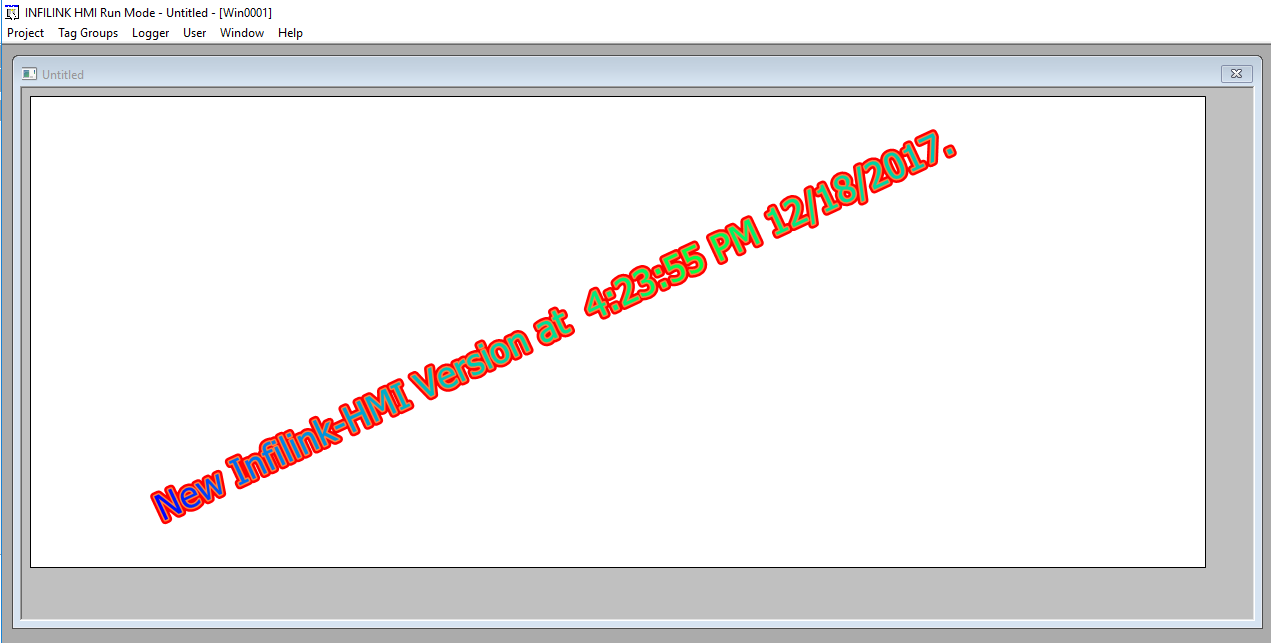 Updated Pipe Wizard Added the ability to turn On or Off the flanges on the ends: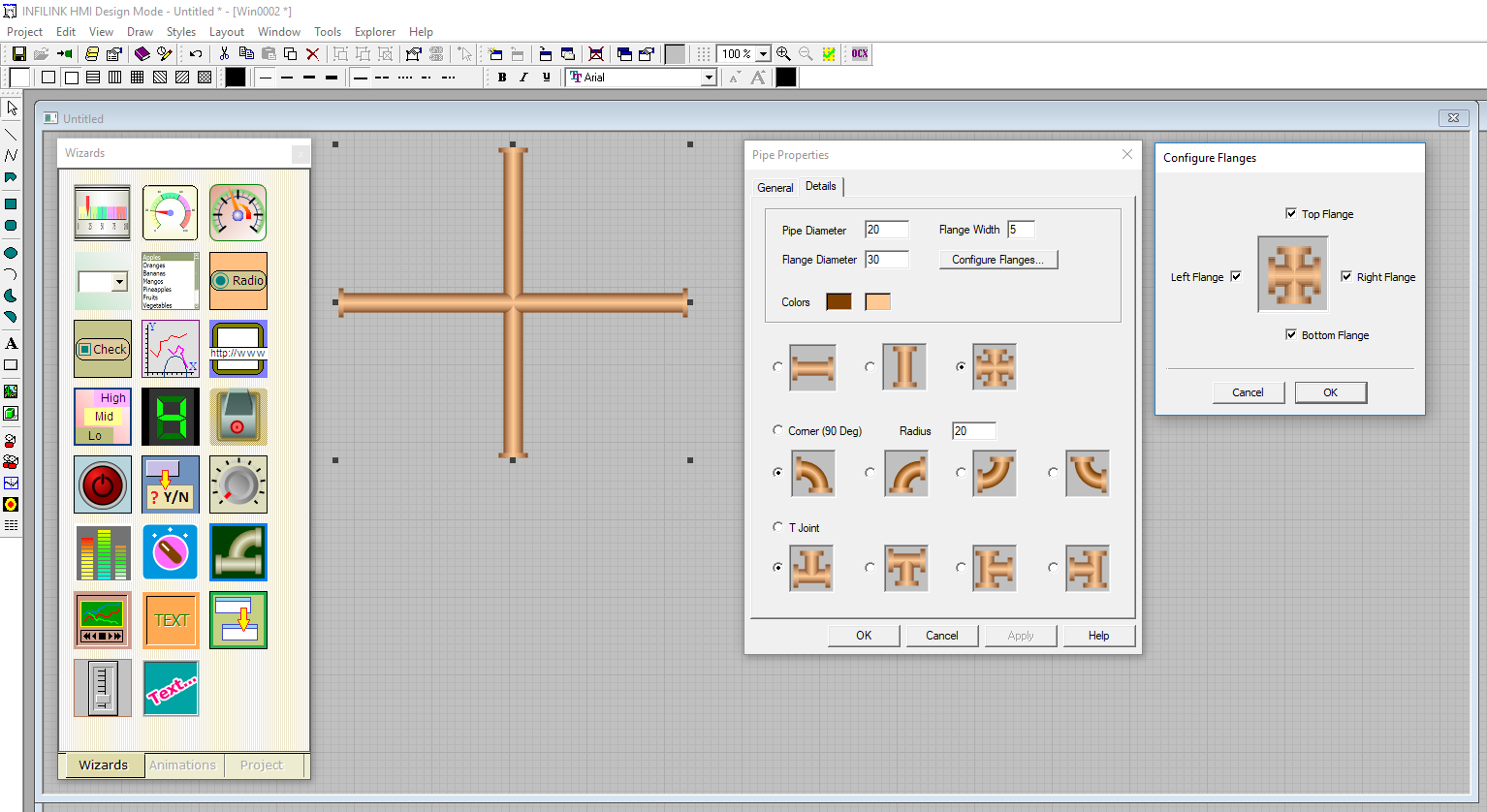 Updated Demo Project to 1920 x 1080 Resolution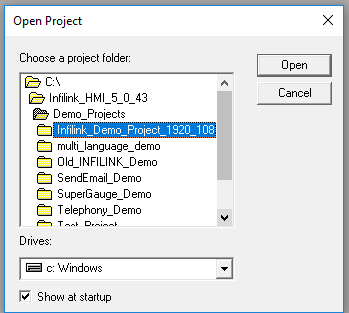 Download Infilink – FREE!
Version 5.00.42 – New Features:
New Wizard:  Confirmation Button This new wizard reduces the need for scripting when the project designer wants to have an "Are You Sure" confirmation button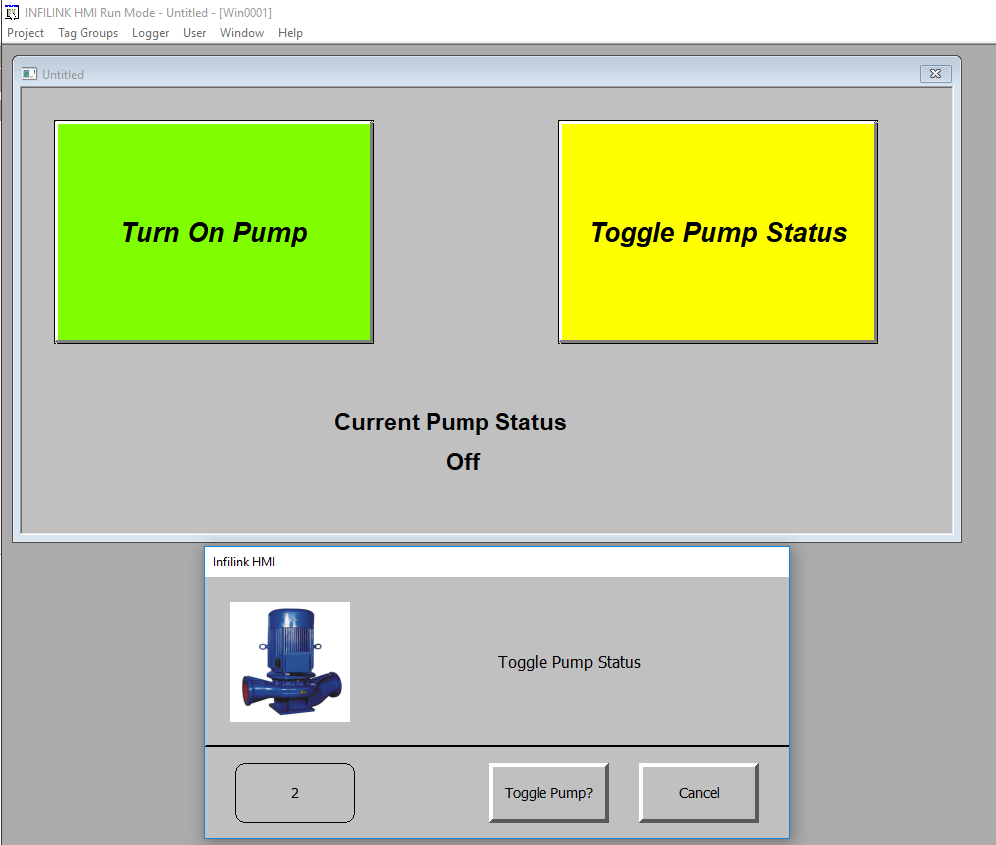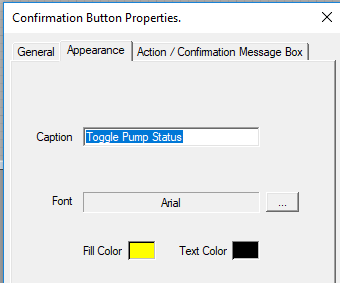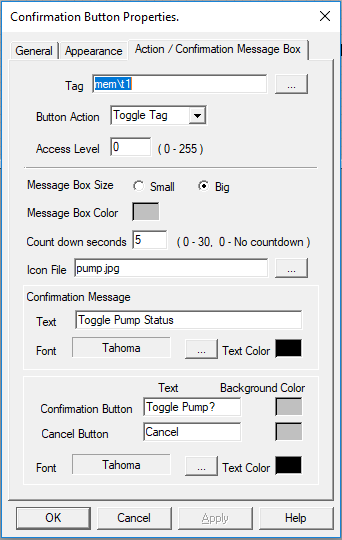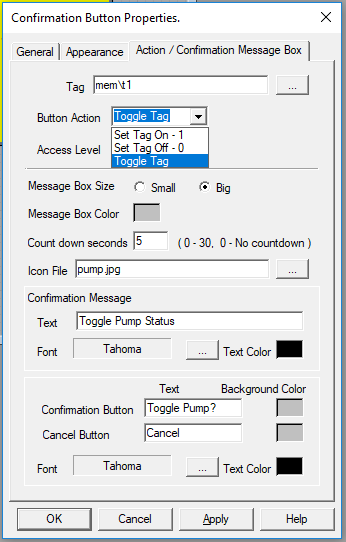 Version 5.00.41 – New Features:
Data and Alarm logging can now be done to SQL database. (Currently MySQL)*
The new scripting command is: SQLTagWrite("Tagname");
* INFILINKenterprise only